My friends over at Big Finish are celebrating fifteen years of producing Doctor Who audio drama this year. To mark the occasion, they will be releasing a special box set called "The Worlds of Doctor Who." The set comprises four stories with a linking story arc, with each story based around one of the Doctor Who spin-off series that Big Finish have been so successful at producing: Jago and Litefoot, Countermeasures, The Vault and Gallifrey.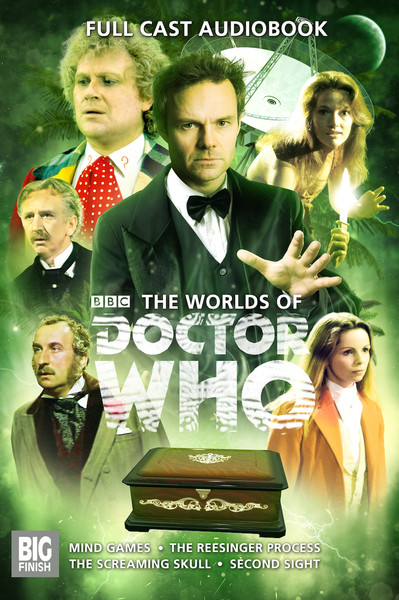 I have been doing some of the photography for the box set and it has been a pleasure attending the recording sessions over the past couple of months. I'm sure I will be writing more about it in the future, but the cover for the box set was released yesterday and the central image is one I took of actor Jamie Glover who plays the evil Mr Rees throughout the four stories. His costume was added by a very clever graphic designer though!
"The Worlds of Doctor Who" is available for pre-order now from the Big Finish website. You might also have seen some of my photographs from Big Finish Day 4 in Vortex #61, with a very nice double spread of my images showing what good fun the day was for guests and attendees.
Pin It